jbonunsla 2015
Jump to navigation
Jump to search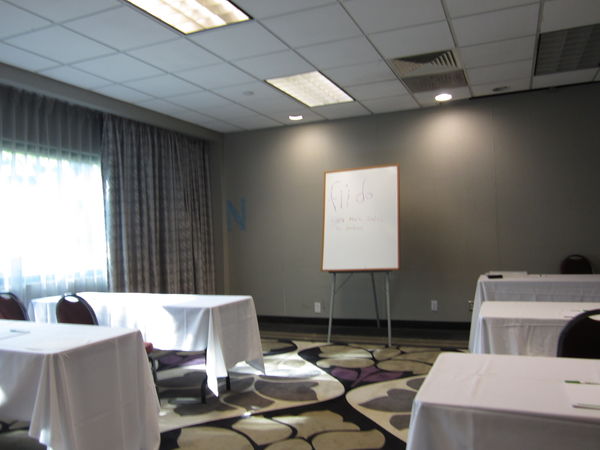 The south side of the meeting room as jbonunsla starts.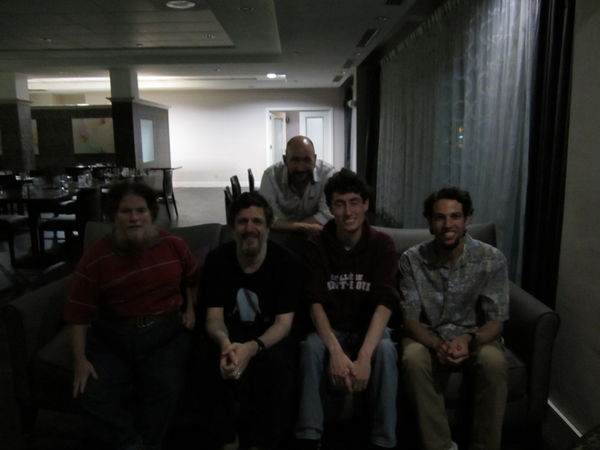 Five of us in Café Nicole, the hotel's restaurant.
On the couch: la .piier. ce'o la .clsn. ce'o la tsani ce'o la durka
Behind the couch: la mukti


Three of us in the west side of the room entering test questions or conversing with Lojbanists elsewhere. Pierre, who took the picture, was on the east side entering questions.